SAET will have a new logo, new colours, and new graphics, as well as a closer proximity (also in terms of operations) to a Group synonymous with strength and stability, as Falck Renewables is.
In 2022 SAET is changing its visual identity: after the acquisition by the Falck Renewables Group and the entry into the Next Solutions division, SAET is getting a new look.
New colours, new graphics, new website and new communication for a company which, after more than 60 years in business, never stops evolving and looking to the future.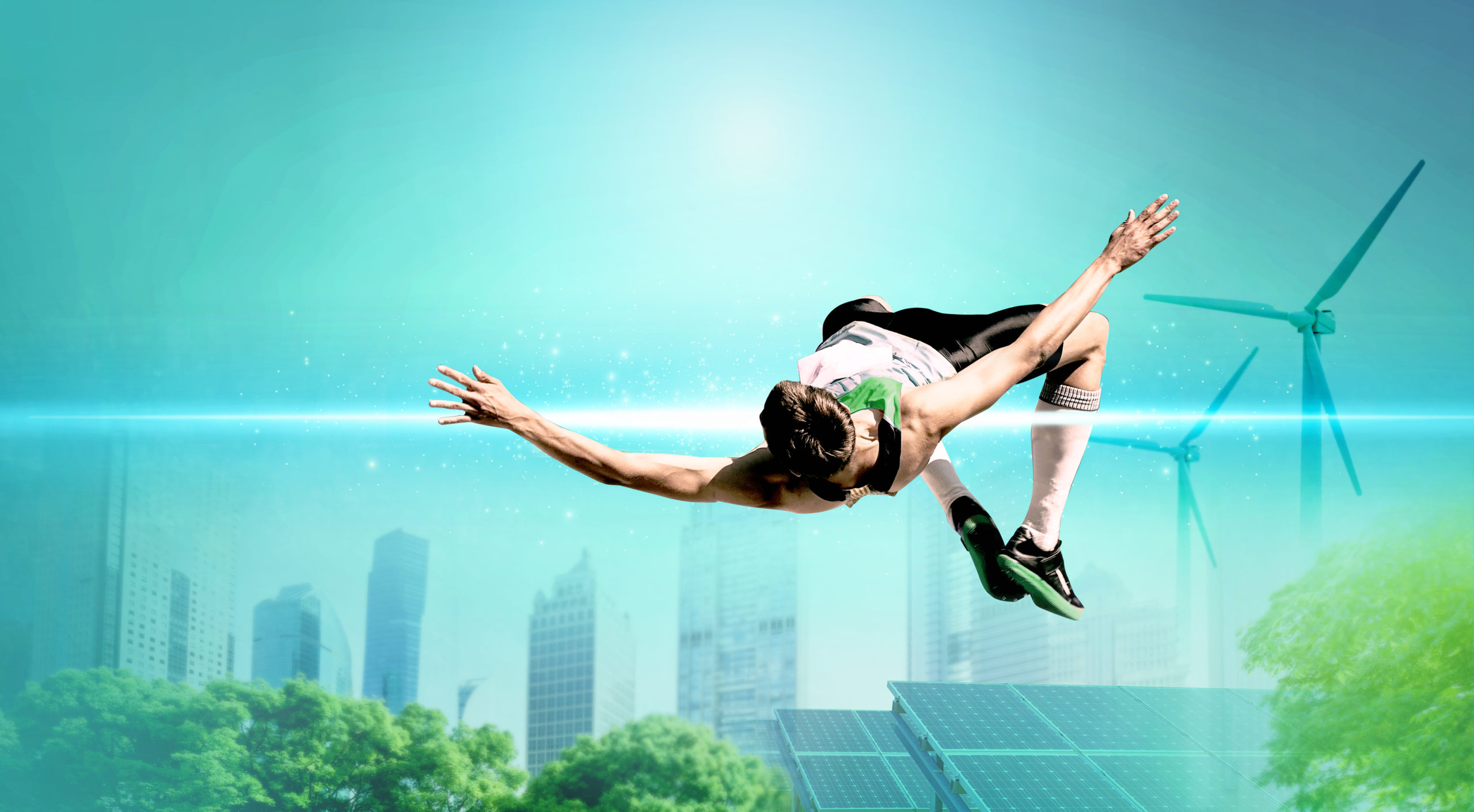 We believe in empowering a sustainable future.
Sometimes a figure comes along with an idea that tears up the rulebook, like realising that a backward jump lets you go higher than jumping straight on. The energy transition also requires extraordinary efforts and Next Solutions is ready for the challenge, supporting customers with innovative solutions that promote environmental, economic and social growth.
OUR VISION FOR TOMORROW BECOMES A VALUE FOR TODAY.
Not just appearances 
SAET's evolution has also included an operational restructure with the aim of supporting the customer in the energy transition by offering solutions adapted to their needs.
Discover new business line offer:
Today, SAET has three business units: Grid Solutions, Energy Storage and Custom Solutions.

Grid Solutions, headed by Enrico Bassan, focuses on the construction of High Voltage (HV) Electromechanical Stations to connect renewable and non-renewable power stations to the national grid. It also handles the construction of renewable power stations and other activities related to the construction of grid-connected plants, as well as portions of the grid itself.
Energy Storage, headed by Barbara Rossi, focuses on the construction of electrochemical storage systems, whether standalone or associated with other plants (renewable, industrial, etc.). It operates as an EPC Contractor for the supply of turnkey systems or as a system integrator in collaboration with the most important international battery manufacturers. 
Custom Solutions, headed by Marco Segala, focuses on plant operation and maintenance services (Operation & Maintenance), automation and special industrial or exploratory systems (Weighing and Dosing Systems).